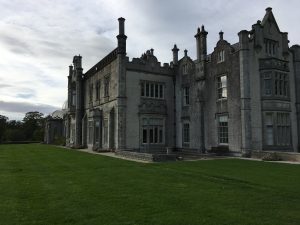 What better day to launch a business than on National Women's Enterprise Day!?
Looking forward to attending the Local Enterprise Office event for women in Kilruddery House today.  I've been busy polishing up on my business skills by attending a business start-up course.  Great knowledge being shared and I'll be a whizz at finance soon too!!!!
As a business owner, it's important for us to understand finance, but we can still have an accountant to do the hard work for us.  Equally, the same can be said of marketing.  It's great to have a basic knowledge, but even better to have experts to work on marketing strategy and the harder part of promoting your business.  That's what Lush Marketing is here to help you with.
It's an honour to be a woman in business and something that I probably never thought might happen.  It's amazing what can happen in somebody's life in the space of a year.  This time last year I was on bed rest and now I'm a Mompreneur!  There are great supports out there for women in business, so it's great to embrace what is being offered to us as entrepreneurs.
I'll hopefully not be too busy to tweet from Kilruddery House today and share with you the great event.  Thanks in advance to the Wicklow Local Enterprise Office – you've been a pleasure to work with so far!
#NWED